04 Big Top Flop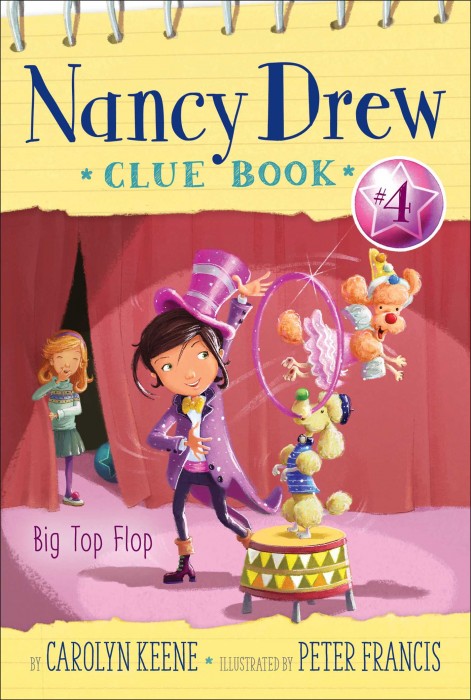 Help Nancy and her friends track down the crafty clown who stole George's junior ringmaster whistle in the fourth book in an all-new, interactive Nancy Drew chapter book mystery series. Includes space for readers to jot down their own ideas and solutions to the case!
The Bingle and Bumble Circus is coming to River Heights, and Nancy, Bess, and George are super excited to see the clowns, animals, and acrobats. But most of all, they're excited about the Junior Ringmaster whistling contest! To win, all they have to do is be the kid who whistles the loudest and the longest. The winner of the contest will get to be Junior Ringmaster at the circus's opening night and they'll get a shiny silver whistle as a prize!
After George wins, her friends can't wait to see her in the show. But when the time comes, she blows and blows her whistle…and nothing comes out. When she checks her whistle, George realizes that it was switched with a broken one! Will Nancy and her friends find the whistle-snatcher before the circus leaves town?
Buy It at:
Amazon
Nancy Drew Clue Book | Report This Post |